REMEMBERING AMERICA'S HEROES EVENTS
Paying tribute to honoring Veterans for over 20 years. Please take a moment to look at the photos and videos. We hope they inspire you to join us at one of our many educational or tribute events.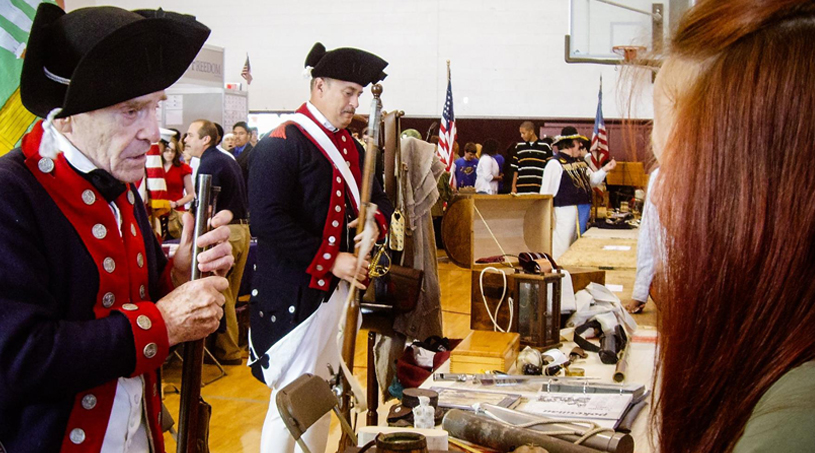 November 1996–Present, Living History Day (LHD) was brought to Milwaukie High School in 1996 by Ken Buckles (MHS teacher/coach and alumni), as a unique way to educate students about the true meaning behind Veteran's Day. This is an annual program that honors Veterans at schools across Oregon and a few other states. Click the LHD button above to learn more.
November 2010, the Portland Trailblazers partnered with us to produce a "A Tribute to Veterans" in conjunction with the 50th Anniversary of the Memorial Coliseum. This was our biggest show ever honoring veterans involving many high school choirs, OSU's choir, Canby's HS Band, many professional singers, bands, musicians, dancers, and a magician.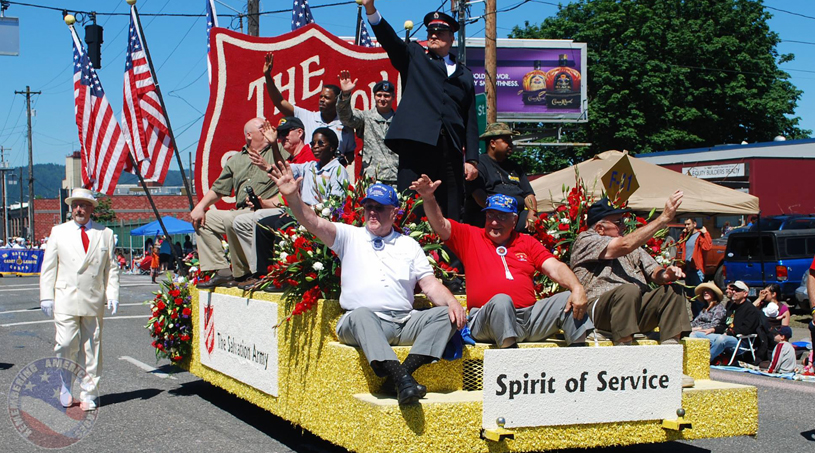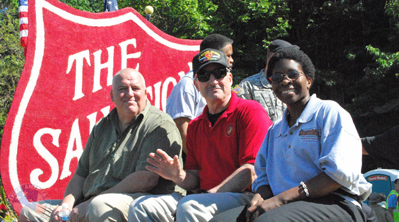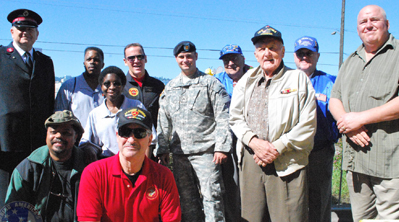 June 2010, we honored Veterans by having them ride on the Salvation Army's float during the Grand Floral's Rose Festival Parade.
November 2009, we rented the Arlene Schnitzer Hall to produce a another "Tribute to Veterans" show honoring Veterans.
2005 to 2009 RAH partnered with the Oregon State Fair to honor Veterans with a "Tribute to Veterans" show.
November 2001, we moved to the Rose Garden Arena (home of the NBA Portland Trailblazers) and the attendance was over 7,000. The "Tribute to Veterans" show involved approximately 30 Portland-area high schools in choir, band, student ushers, and performers. Approximately 2,000 high school students were involved with this show. The choir had grown to approximately 900, the high school honor band to 255, a high school orchestra and Mt. Hood Community College's Jazz Band, dozens of student performers, with the remaining students working as ushers escorting Veterans from the parking lots to their seats. This two-hour program saluted Veterans, including current service men and women. Among those special guests attending were: Ross Perot, Naval Academy Alum, Navy, Oregon's own Katie Harmon, Miss America, and Bob Bush, Marines, Navy Corpsman, WWII, Medal of Honor recipient. We received a letter of support from President George W. Bush wishing us a successful tribute show.
November 2000, we rented the Memorial Coliseum , recruited other high schools and formed a choir of over 600 students, a high school honor band of 250 students and included them in our show. A crowd of over 6,000 honored over 3,000 Veterans and their spouses. During his Veteran's Day speech in November, 2000, President Bill Clinton praised Ken Buckles and Milwaukie High School for producing this show and for raising $10,000 for the WWII Memorial in Washington DC. His speech was telecast on CNN.
We hope this inspires you to join us at one of our many educational or tribute events. Want to learn more, volunteer, get involved, donate, or become a sponsor?
Messages & Updates From
Ken Buckles
Executive Director and Founder
of Remember America's Heroes
WATCH PSA VIDEOS:
THE BRIEF BUCKLES BULLETIN Looking Back with Buckles
is a series of short stories about veteran friendships, awards, gifts, Living History Day, and Remembering America's Heroes events.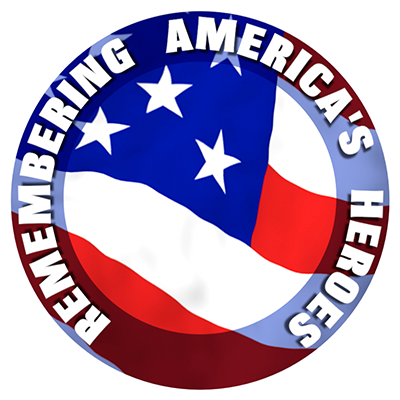 REMEMBERING AMERICA'S HEROES
– OUR HEROES ARE VETERANS –
© 2002—2020 Remembering America's Heroes 501(c)(3) non-profit organization based in Oregon.