MAKE A DONATION TO REMEMBERING AMERICA'S HEROES TODAY
YOUR GIFT MATTERS
Remembering America's Heroes is a 501(c)(3) non-profit organization that relies on the financial support of individual donors to keep our programs running. Want to learn more, volunteer, get involved, donate, or become a sponsor?
Vietnam Veteran Apology Cause 2019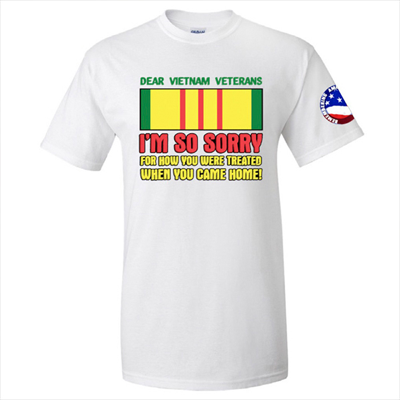 Donate $20 or more to R.A.H. and we will ship it out before Veteran's Day!
MAIL-IN CONTRIBUTIONS OR GIFTS:
Send a check or money order made payable to "Remembering America's Heroes".
Mailing Address ?
Remembering America's Heroes
PO BOX 586
Canby, OR 97013
ESTATE PLANNING:
Planned giving is a way for donors to leave money and/or assets to a non-profit organization upon his or her death, or it is a way to invest money so that the donor receives benefits during his or her life and then bequeaths the remaining funds to a non-profit. For more information on how you can make a planned gift to RAH, please call our office at 503-592-0844.
How Your Gift Will Be Used

All financial contributions to RAH are tax-deductible and 100% of all donations are applied to the mission of our organization. If you would like to designate which program your donation will be used for, please indicate so on your contribution.
Your donation may be used for the following programs:
• Living History Day educational programs at schools
• Support a Veteran's meal for an upcoming event
If you do not specify a program, your donation will be accepted as unrestricted and will be used to support the program areas we feel need the most funding at the time.


Thank you for your support of our programs. We could not thrive without financial contributions from caring individuals like yourself.